Using the latest industrial cleaning technologies, equipment, and practices we supply an environmentally safe power-washing service. We take the necessary care at all times to ensure the safety of our staff and those around us by implementing proper controls and supervision.

Driveways, Car Parks, Paths, Gutters, Facia, Stonework, Brickwork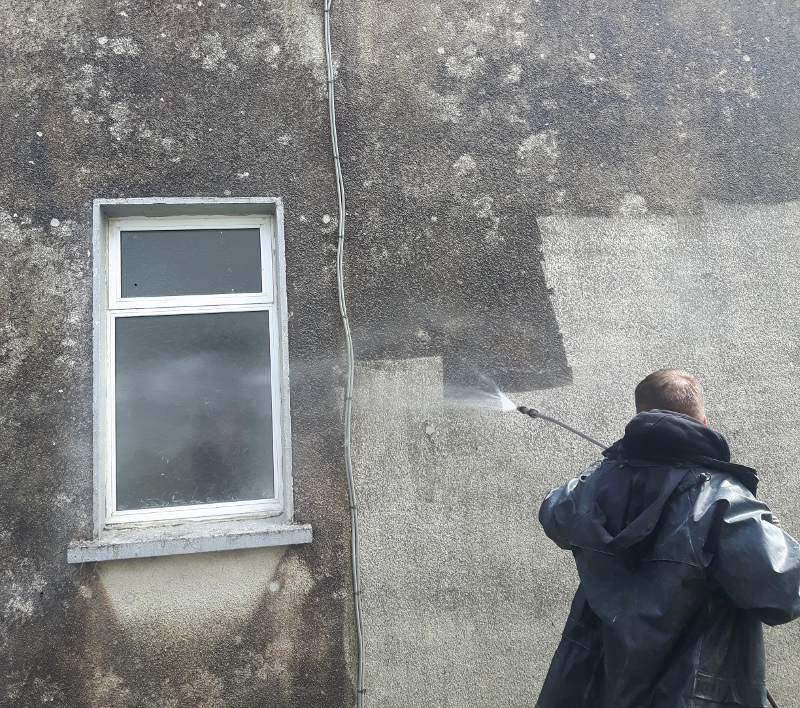 Folan Cleaning Services have vast experience in dealing with the removal of mould, mildew, algae, smoke, bird droppings, sand and dust, leaves and dried mortar splashes from brick work.
Where appropriate, an initial procedure removes the heavy build up of sand and dust (see Sweeping Services). We follow this with a combination of chemicals and pressurised water to complete the cleaning process returning the surface to its desired state. We offer both high and low pressure solution.

Using low and high pressure washers along with environmentally friendly chemicals Folan Cleaning Services can remove water stains, salt spots, mould, mildew, dirt and debris left after exposure to the elements or as a result of new construction activity.
Chewing Gum Removal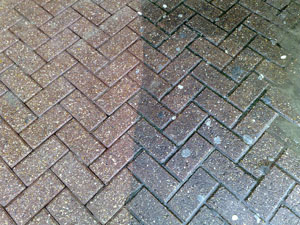 We ensure 100% removal of gum deposits and a consistent high quality finish across the entire treatment area. Our solution uses a combination of cleaning methods and procedures to remove gum deposits.

Latest Technologies
This is a blanket treatment solution that both removes chewing gum and cleans the entire surface area to maximize the aesthetic appeal of the pavement and rejuvenate pedestrian areas.

For large areas, which can be managed as per the relevant standard operating procedures, we operate high-pressure systems which deliver an effective and efficient gum removal procedure. In locations where relatively small surface areas require treatment, and/or high-pressure cleaning is not appropriate, the low pressure spot clean technique is used.

We Hot Wash the Entire Surface Area
It is important to note that regardless of the technique used, the complete surface area is treated with a hot-water hover system prior to gum removal. This initial treatment ensures that the total pavement area will enjoy very significant improvements in aesthetic appearance following treatment.
Removing Red-Green Algae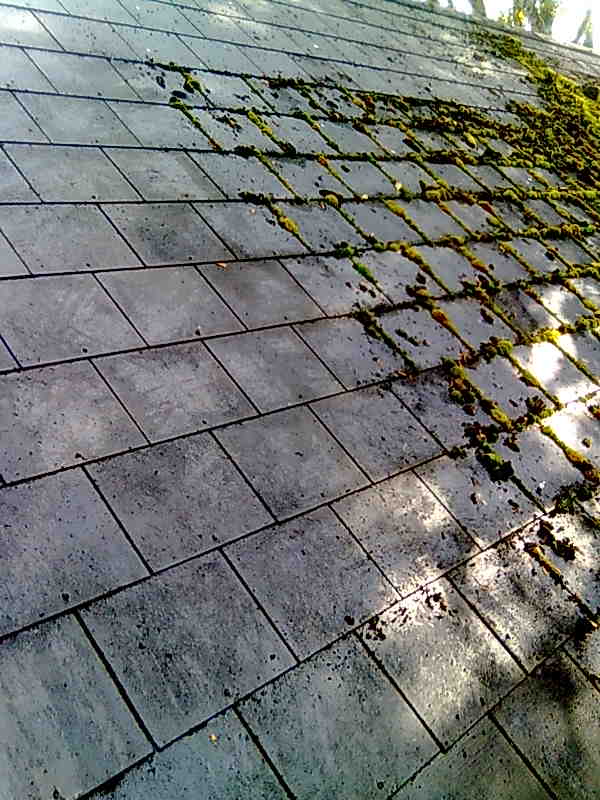 Certain areas of the country are more prone to red-green algae (Gloeocapsa magma) than others, which is spread through the air and shows up as stains on roofs, garden sheds & greenhouses, walls, and various other structures. Although the algae is not harmful to the surfaces it comes into contact with, the stains it makes are not attractive. Removing blue-green can be very dangerous without the proper equipment, it will require a little knowledge of what works, not to mention lots of elbow grease.
Cleaning Programs
With years of experience removing red-green algae, using the latest technologies in high pressure washers along with environmentally friendly chemicals Folan Cleaning Services can remove blue­green algae (Gloeocapsa magma) from any structure. We have the equipment to reach any structure no matter how tall or complex.