Folan Cleaning Services maintains the floors of stunning corporate lobbies, busy shops, apartment building foyers, high traffic school cafeterias and hallways, all kinds of businesses large and small. Let us do the same for you. Our superior cleaning methods, floor care techniques and commercial floor polishing will exceed your high standards of cleanliness and floor appearance. Our floor cleaning and polishing services include:
Polishing - Giving your floors a professional shine with our super performance, professional polishing products.
Buffing - Buff your floor to a mirror shine with high-quality buffing equipment.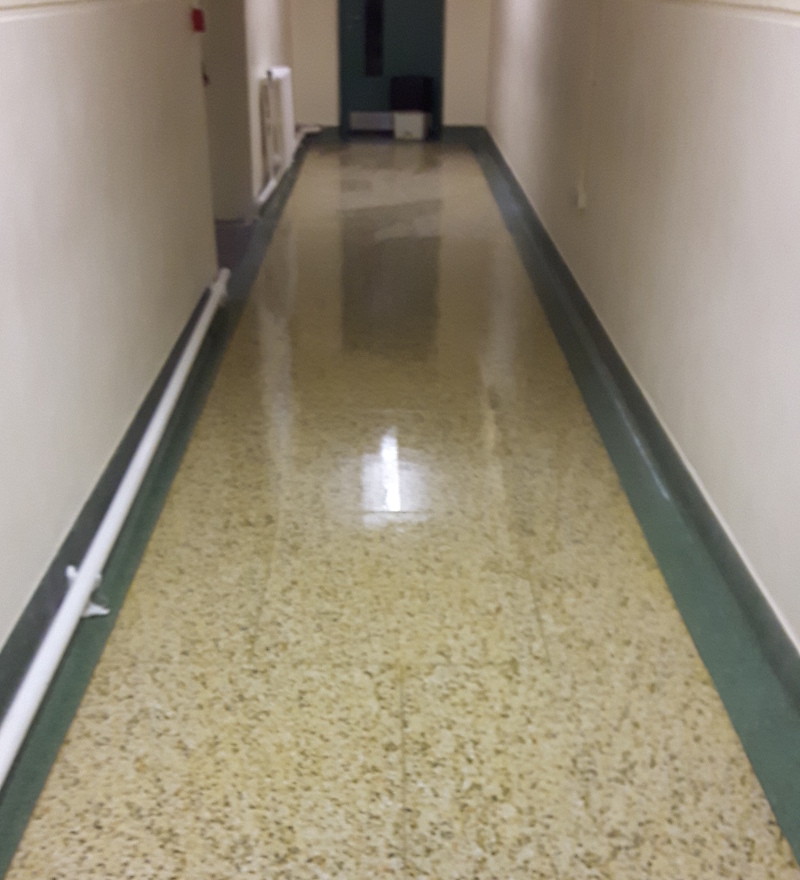 First-class floor polishing for a variety floor surfaces
High traffic areas are prone to dirt and grit and can give a beautiful floor a less-than-professional look. Dirt and grit can damage your floors permanently and cause an unsightly fist impression for visitors and customers alike. Folan Cleaning Services ensure the appearance and cleanliness of all your floors with high quality floor cleaning and polishing services.
With proper floor cleaning and polishing, your floors will maintain their shine and lessen the impact of everyday wear and tear and keep .floor surfaces looking their best.
We offer first class floor polishing services for all floor surfaces including:
Vinyl
Tile
Ceramic
Slate
Marble